UK-Education System

What is the first thing that comes in your mind when you think about Oxford & Cambridge University? Yes, it's England, the heart of U.K. The full form of U.K is United Kingdom consists of England, Wales, Scotland and Northern Ireland are offering students from all over the globe to study their various Universities, Colleges,
Institutions. If you are a student or an aspirant, so this is your opportunity! But the question is how to apply & when to apply those renowned colleges which is seven-sea beyond? Don't worry. Here is your solution. The Universities, Colleges and other Institutions in U.K intake students by their class-12 board results as per requirement. In addition to this, authorities prefer IIT-JEE & GATE results along with other compulsory skills like c
ommunication skill. All you have to do is to attempt the exam called I.E.L.T.S (International English Language Testing System) and secure a minimum band of 6.5 to get into you dream college. I.E.L.T.S will provide you with a Test Report Form which is two year valid.
In U.K the different-different university authority may ask for different-different range of band as per requirement. If you don't belong to U.K then you must have a legal visa as an international student and again I.E.L.T.S plays a vital role. The institution like H.U.L.T International School of Business, Greenwich University, Queen University and Cambridge University & Oxford University are offering in-numerous Bachelor & post Bachelor degrees. Usually, it takes the time period of 3-4 years to complete one Bachelor degree program and 1-2 years Master degree but it depends upon the area of administration in U.K. Most of the U.K Universities are internationally recognized and majority of the top of the table universities belong to U.K.
The Universities are oldest and favorite education destination for the student across the globe. Free from politics, within a favorable weather the university campus is very beautiful and enrich in heritage and culture. These degrees are equally demanded in professional field as well as academics all over the world. 95% students have employability with the degree. But the fact is the companies like-Lloyds, Tesco, Vodafone, H.S.B.C and Prudentials are there.
One can get successful life doing hard work. But how do I stay & study? It's ok, that's not a problem. When your admission process will be completed the concerned university will provide with Hall as student accommodation. It has been observed that the students in first year who have been in Hall usually would opt for rooms or flats in second year with group of friends. Well if you have already made your mind to study in U.K you must have a clear concept about the expenses.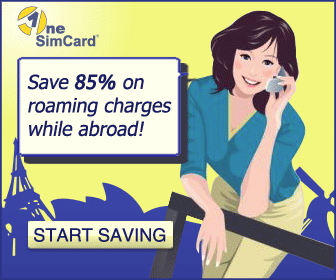 The average tuition fees varies from $14,130-$53,700. It is also estimated that the average accommodation expenses of a student is $11,400 per year (nine months). I understand, the expenses are too high but you need not to think about it. The Government of U.K is providing with student loan on the basics of certain terms and conditions. The students from different places and countries come with an indomitable energy and enthusiasm and put effort to their dreams to come reality. Every year thousands of people come and become successful. Now, it's your turn, you may be also one of them.